Serious Platform Productions Inc.

Aluminum Trailer Frame Arching

Aluminum Trailers have sure come a long way from the early 80's when they where nearly impossible to fix properly and the aluminum welding processes have made these trailers more feasible.

  "It takes Iron to Haul Iron" Those were the words of my day in the steel hauling business, and honestly in the long run under constant extreme loading conditions, aluminum will never equal steel.

Now I know that all of you polished frame beer can trailer guys are pissed off now after reading that............................relax..........................we can fix them, arch them and more often than not improve them. Remember they need to sell trailers to stay in business.

Here are some pics of some of the very serious solutions that we offer for you non-ferrous fellows in the business.....................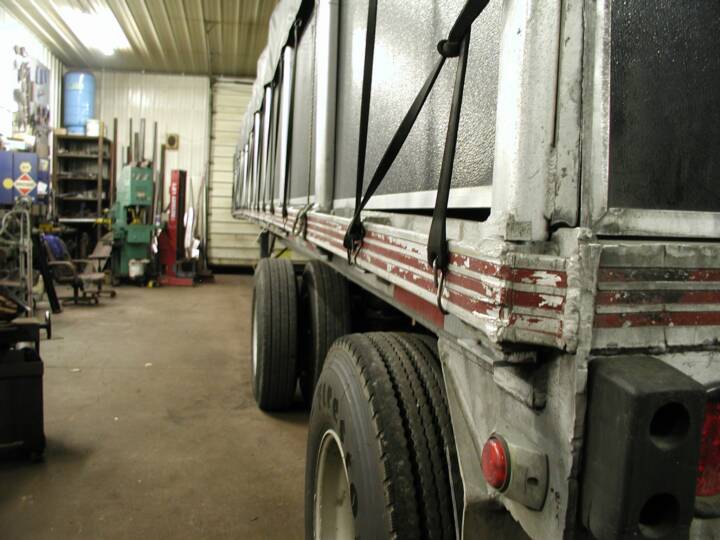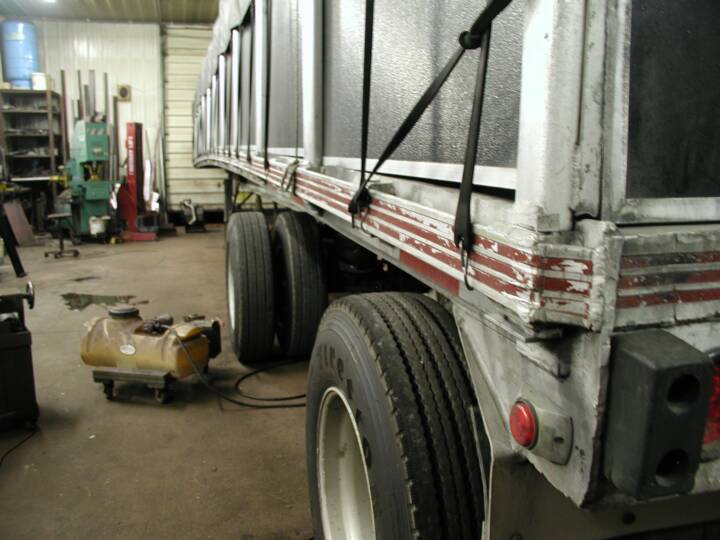 Here is an example of a basic arch of an Aluminum Benson that is simply "tired".

We do all kinds of extensive main frame section repairs.

We have also developed a system to bolt on both air axles or spring axles with NO BOLTS in the bottom flange.

The bolt holes in the bottom flanges of these trailers are where ALL of the frame breaks take place.

Aluminum Trailer Boltless Suspension Mounting System

  Here are a few pics of our solution for the serious problem on ALL aluminum flats that starts with corrosion around the holes in the lower flange.

After replacing the bad section of flange with new undrilled material, we make several other modifications in order to change the stress flow through the frame, and make it possible to mount the suspension without flange bolts........thus solving the main stress point .

The pics are purposely nondescript, educating our competitors is not on my agenda.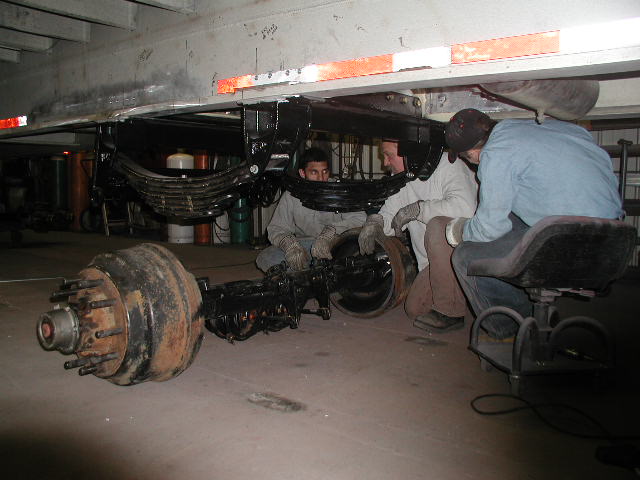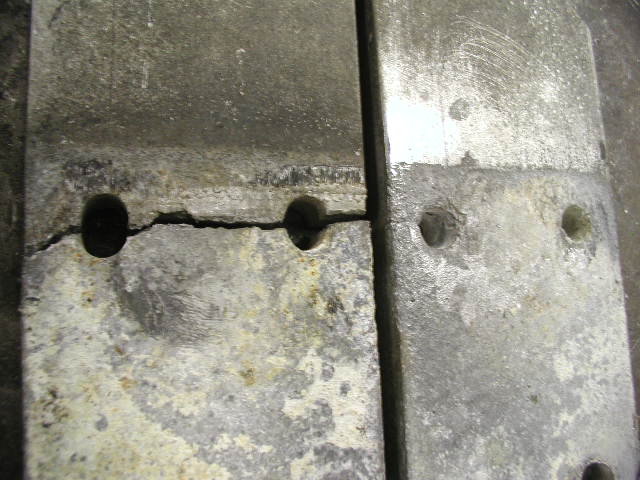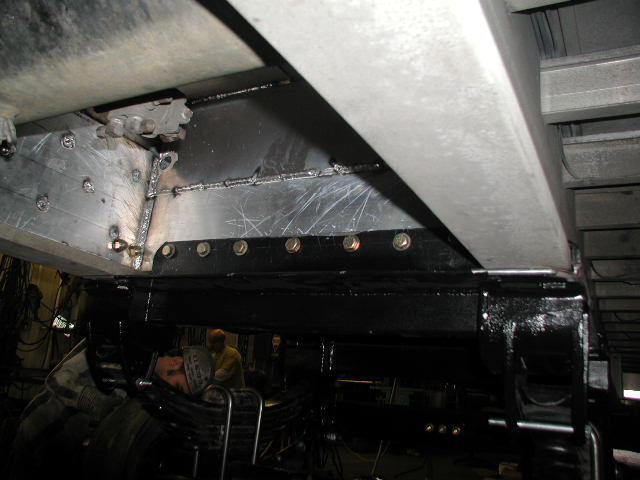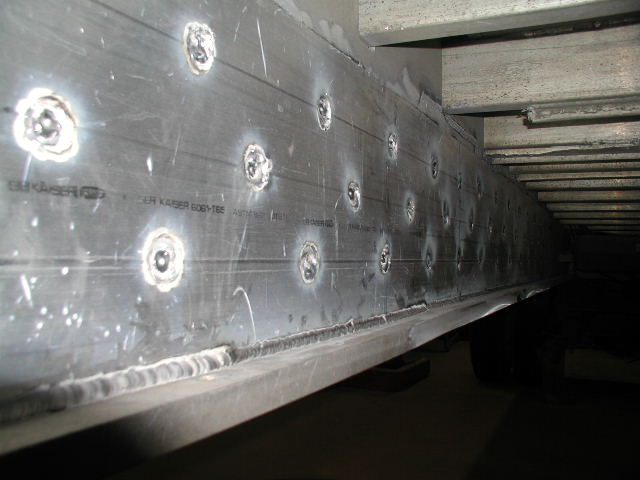 How Does 9.5 inches sound?

Here are a few pics of a Benson that was broken in 3 places. It is now  "Strapped" and arched to a positive camber of 9.5".

It also has been set up with no bolts in the bottom flange.  It has done very well retaining the arch even when hauling 60,000lb single coils. Try that with an "right off of the shelf Benson"

This is by far the most radical aluminum trailer that we have done to date.