Serious Platform Productions Inc.

Trail King Hydraulic Detach Complete Rebuild

  As you can see in the video this was a large scale project.  We were able to save Doug Wulff owner of D&K Transport thousands of dollars vs. replacing this self contained hydraulic detach trailer.

This trailer was badly rusted and the thin "Jr" I beams were all in need of replacing, but the frame rails and suspension were solid.

THIS IS ONE BADD ASS LOWBOY

Stronger Than New

MAJOR REPAIRS BREAKDOWN

Replacement of ALL of the badly rusted and broken floor deck crossmembers

Rebuild axle spindles with new matched ,grease packed, Timken bearings

Rebuild complete air system for optimum performance

Simplify air brake system

Remove engine and paint engine compartment

Repair all engine controls

Industrial Epoxy - Industrial Polyurethane-Automotive Metallic high gloss outer topcoat paint job

Complete new Apitong flooring

Rear center floor section removable to gain access to all valves and suspension with 2 bolts

Refinished Steel Wheels with Industrial High Gloss Finish

Re-design neck lifting arm to work properly with kingpin in forward kingpin hole

Repair main framerail webb rust damage done by factory installed webb plate at rear of main deck (salt buildup between plates)

Mount lights in side rails directly

Build new replaceable aluminum rear light buckets

Install Genuine Lacriox cam tube protectors

Install single fitting grease metering system to grease all 12 points on both axles with a single fitting

Install permanent rear strobe lights to work on auxiliary wire

Repair all scaled rust damage to all locations prior to painting

THIS WAS A TURN KEY COMPLETE REBUILD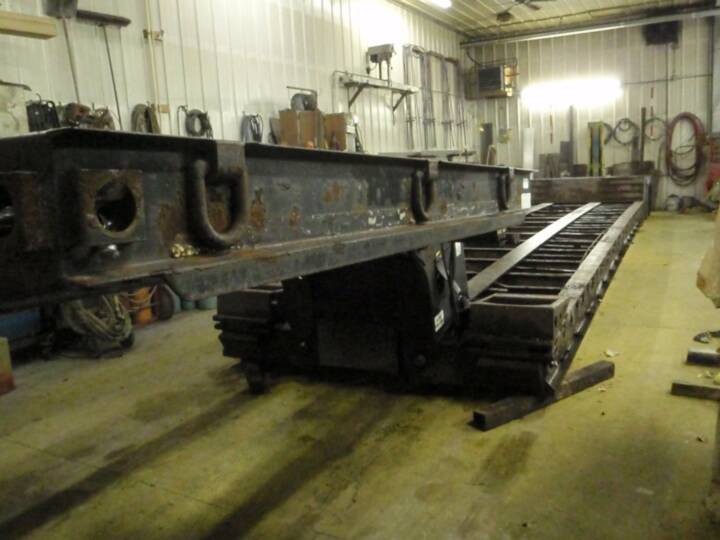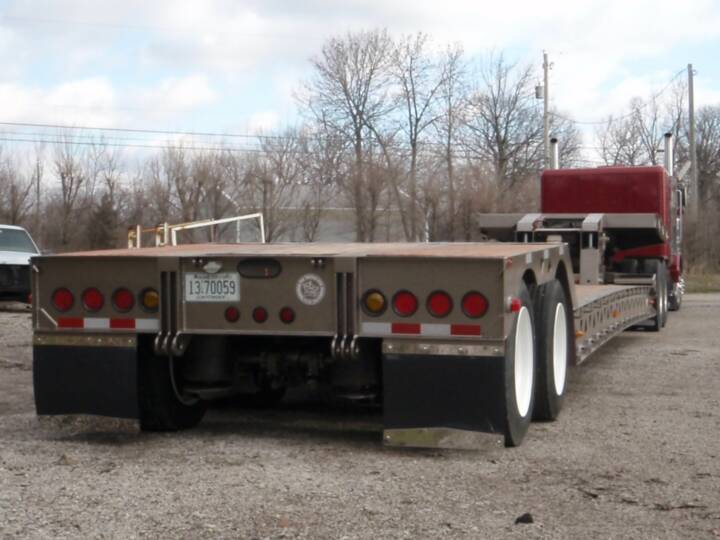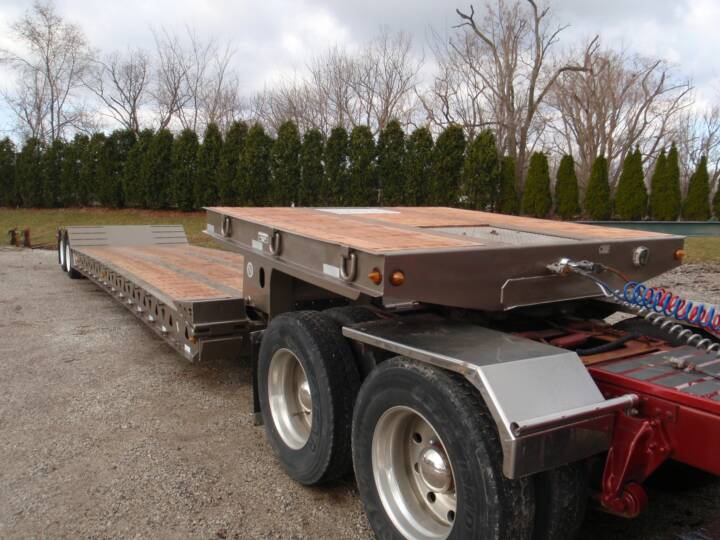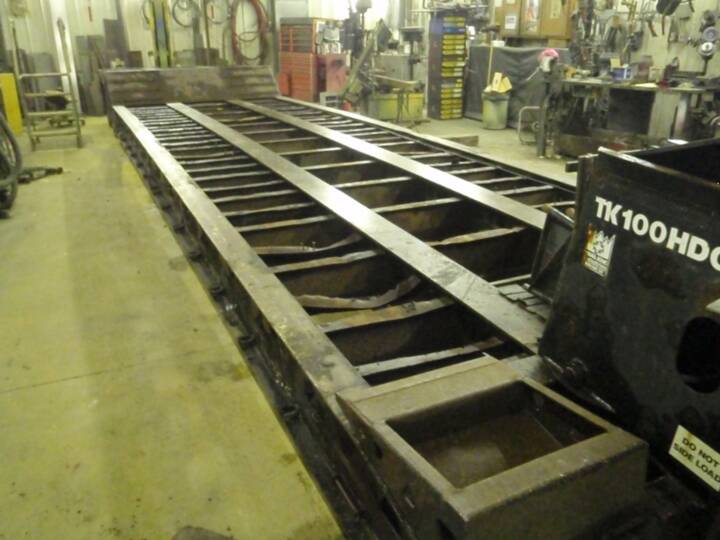 Video Part 1

Destruction

Phase

Video Part 2

Paint

Assembly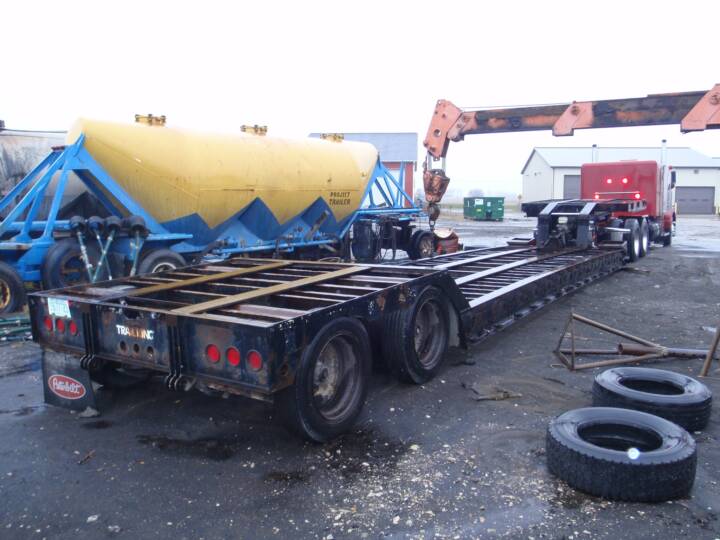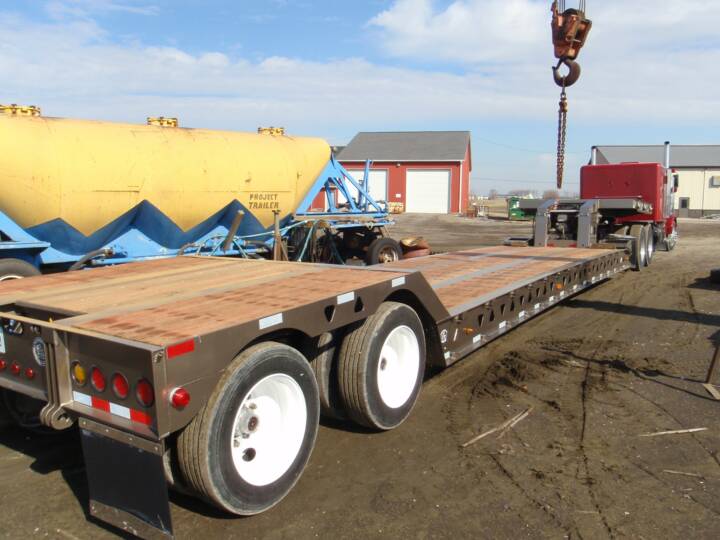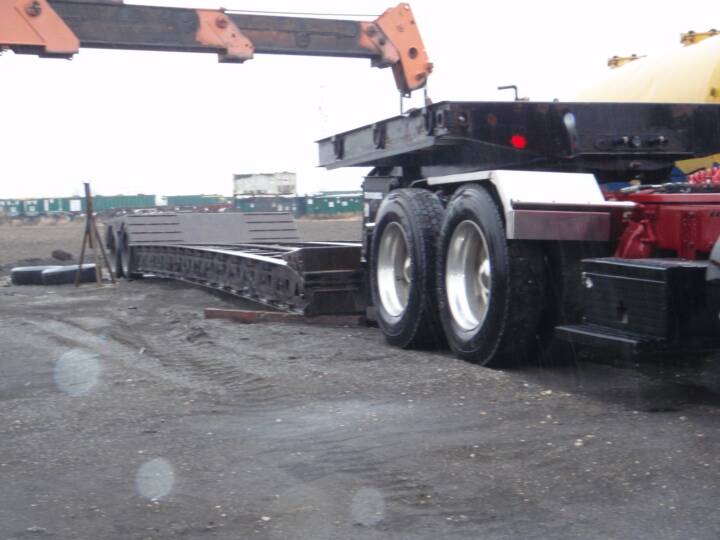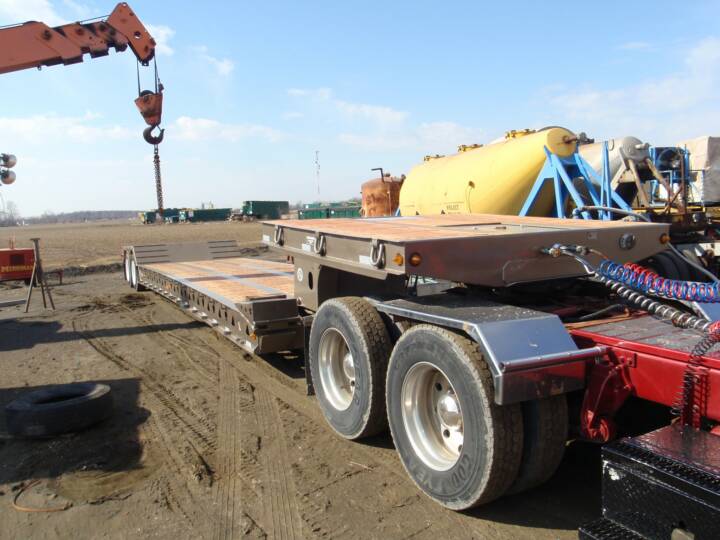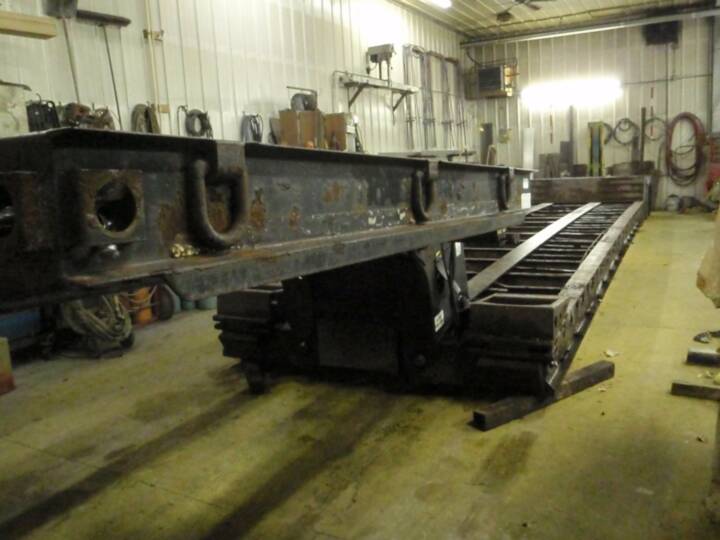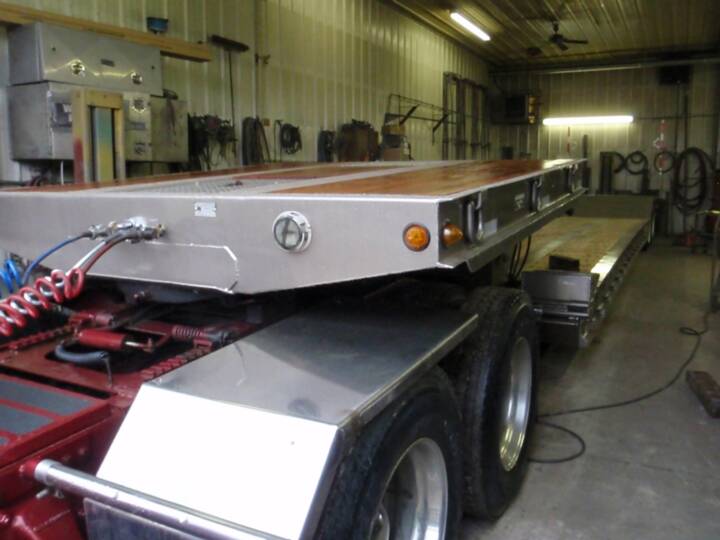 Repair Breakdown

Reassembly after painting

Removable rear light buckets

Automotive Basecoat Clearcoat

Rear axle anti-skid when suspension dumped

Mouse over to stop scrolling